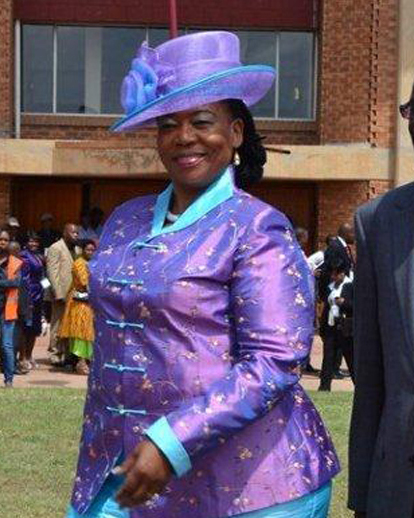 Gauteng speaker Lindiwe Maseko's recent comments to media that she declared her financial interests, and that she does not believe there is a conflict in her daughter catering for a legislature function, has raised the ire of political parties and civil society.
Most politicians declare their financial interests comfortable in the knowledge that the information will be forgotten and go uninvestigated – this is according to the Institute for Security Studies' (ISS) Collette Schulz-Herzenberg, a senior researcher for the Corruption and Governance Programme
The onus then falls on the "media and the public investigatory bodies to follow up on leaks and allegations".
Schulz-Herzenberg runs the ISS site called Who Owns What, which carries among other things, the financial disclosure records of all politicians – national, provincial and local.
Not for public disclosure, ironically, are the financial interests of spouses, or dependent children and permanent companions. This, Schulz-Herzenberg points out, is often exactly where the conflict arises.
"The research found that while disclosure was often carefully monitored and the documents made available to the public, investigation into the information supplied in the documents and sanctioning of officials is not happening (in South Africa)."
The Gauteng legislature has argued in Maseko's case that it was a coincidence that the body's opening dinner was hosted at the Dome in Johannesburg, which happens to have as its official caterers Delmont Caldow Caterers.
The Speaker's daughter, Edna Maseko, is a director of this business.
Schulz-Herzenberg said a misconception by the Speaker and many other government officials is that conflict of interest naturally suggests corrupt or unethical practices.
"A public official may find themselves in a situation without actually having behaved corruptly – conflict of interest does not refer to actual wrong-doing, but rather to the potential to engage in wrong-doing."
She added: "The issue in cases like this, as a public figure, according to the international norm, is to remove herself from the situation immediately or actively discourage a situation where business interests relating to her spouse or children come near her institution.
"No one's immediate family members should be in a position where they can benefit from tenders or business relating to the public official's position."
Conflict of interest issues arise often and "the mere appearance of a conflict of interest, even if there is no wrong-doing, can often be sufficient to test the credibility of parliament and its members," she said.
Maseko, as the Speaker, ironically has the role of ensuring members of the legislature are sufficiently trained in the code of conduct in this regard.
Questions have already been asked about tenders awarded to three companies on which Maseko has directorships.
There are also suspicions about her involvement in Dyambu Holdings, which made up the BEE component of the company Bombela, which runs the Gautrain.
Maseko had a directorship in Delmont Caldow Caterers, which she has since resigned.
Hermene Koorts of Congress of the People (Cope) on February 28 2012 questioned the Dome function and the links between the catering company and the Speaker.
Koorts asked why the Dome was selected as a venue when other venues had been considered.
David Lewis, executive director of Corruption Watch agrees with researcher Schulz-Herzenberg's findings.
"Does 'declaring' interests that are inherently in conflict with her public service position resolve the conflict? No it does not," he said.
"She or members of her family should not own a company that is an actual or potential service provider to the Gauteng legislature. If business with the Gauteng legislature is so important to the company, then either the Speaker and her family members should get rid of their interest in the company, or she should resign her public position and reap the potential advantages that the company may gain from doing business with the legislature.
What she can't do is remain on both sides of a contract and no amount of 'declaring' will resolve that," he said.
The Gauteng legislature Integrity Commissioner's office told Corruption Watch it would issue a statement on the matter soon.
Schulz-Herzenberg said Gauteng has traditionally been one of the few provinces with a relatively active oversight function, even if sanctions have not been substantial.
Her research, with Rosemary Vickerman, found that among members of the provincial legislature, the most common financial interests were directorships and shares.
She said the directorships often presented the most problems when it came to investigation.
"Many elected officials across government hold directorships and it's more difficult to assess whether these private interests are in conflict with matters of national or provincial interest.
"The registrars have to have a thorough knowledge of an individual's outside interests and activities and have investigatory powers, before they can be expected to identify irregular activities.
She said in most cases her research had identified weak internal oversight abilities which made a consistent review of information disclosed by public officials almost impossible.
Downloadable documents:
Corruption Watch has written a letter to Maseko asking her to respond to questions about her alleged corrupt behaviour.
Gauteng Provincial Legislature's political advisor Mmusi Moraka responds to our letter.
Image
Excerpt
Gauteng speaker Lindiwe Maseko's recent comments to media that she declared her financial interests, and that she does not believe there is a conflict in her daughter catering for a legislature function, has raised the ire of political parties and civil society.